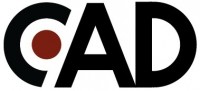 With the creation of the Center for Ancient Drama, Randolph College brings three related areas under one umbrella:
The Mabel K. Whiteside Greek Theatre (The Dell)—the architectural treasure that is the laboratory for our work.
The Greek Play—the performance tradition that goes back to 1909.
Ancient Drama in Performance—the bi-annual conference for scholars and practitioners.
With the guidance of our advisory committee, we hope to become a home and destination for anyone concerned with performance in or inspired by the ancient world.